We create interactive experiences that are


Bengaluru

New Delhi

Mumbai

Dubai

Australia
Our Testimonials.
Very flexible and accommodating. The deliverables are of excellent quality and are ahead of the current market. Digital Jalebi provides weekly updates and well-defined milestones. They do great development work and successfully target the partner's customer base, meeting KPIs about 90–95% of the time.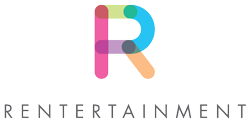 They make sure that every one of their deliverables is working perfectly. Equipped with impressive technical prowess, DJ Interactive Solutions - XR/AR/VR & Web consistently produces one-of-a-kind software that is functional and tailored to meet the client's expectations. The team is also quick to solve any issues without sacrificing quality. Overall, the project has been a success.
They have the best delivery timeline in the market. The client is satisfied with DJ's quality services, which increasingly improve with every new project. Their team stands out for their professionalism and promptness at delivering. They manage an efficient project, using email and phone calls for communication.
We couldn't have asked for more! The Virtual platform curated by Digital Jelebi was an ideal one for our industry as it required jewellery pieces to be showcased to buyers in the best possible way and help visitors to take buying decision as they do in a physical show. The platfrom has worked very well and I thank Digital Jelebi for all the support they provided to make the show a huge success.